Pocono.org
Official site of Pocono.org- PA Attractions, Best Things to do, Top Points of Interest,
Tourist Activities & Things to do, Museums, Sites and Sightseeing and Scranton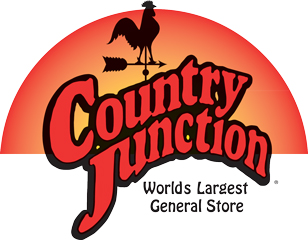 Click to go to Country Juction,
World's Largest country store

for great discounts every
day. No coupons needed.

POCONOS:
Free vacation discounts & coupons!

THE FOLLOWING ARE THE MAIN ATTRACTIONS IN THE POCONO NE PA AREA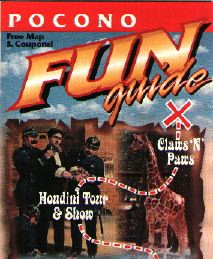 MAIN ATTRACTIONS
in the Pocono Mountains Region of Pennsylvania. Listings are hot buttons for more information.
Free Attraction Discount Coupons while you are in the Pocono area.



Poconos Summer Fun Tours

Claws "N" Paws


Houdini Tour & Show

Pocono Shopping Tour

Country Junction

Shur Save Supermarkets Pocono Rafting & Boating

Adventure Sports

Comprehensive Golf List Poconos Winter Tour

Houdini Tour (Winter-groups or by reservations only)


Home Page of detailed list of Poconos Lodging. Destination guide for individuals, groups, etc. Listing services of facilities, etc.

Over 200 Poconos Scranton Area Hotelsand Restaurants That Cater To Tourists. Some with direct links Summer Theater

Ritz Theater
We can help make with Pocono hotel choices.
Go to

FREE LINK TO US. SIMPLE INSTRUCTIONS.
Go to


Scranton's Houdini Museum.

Go to

Pocono Fun Guide.
Go to

One Page description of major attractions in the Pocono-Poconos-Scranton area.
Go to

Pocono free discount coupon Page


Go to

Pocono Directory
Go to

Scranton Directory
Go to

List of over 200 SCRANTON POCONO area hotels and restaurants listed by area and town.
Go to

Detailed listing of best Lodging of all types in the entire area.
Go to

October Halloween Shows at the Houdini Museum
Go to

Early theater history in Scranton.
Go to

SCRANTON HISTORY. Historic Jewel of the Pocono Mountains Region.
Go to

Tour 1 of Scranton
Go to

Tour 2 of Scranton. Tour of more beautiful buildings, mostly county and city.
Go to

Tour 3 of Scranton. A tour of Luna Amusement Park .
Go to

Tour 4 of Scranton. Tour of the old coal mining area.
Go to

Grand RR Stations built because of Scranton's Iron, Steel and coal.
Go to

East Stroudsburg History.
Go to

Delaware Water Gap History.
Go to

Nicholson Bridge. World's Largest Concrete Bridge.
Go to

Stroudsburg History.
Go to

Wilkes Barre History.
Go to

Old Railroad posters promoting "clean" rides with Phoebe Snow.
Go to

Outside links Page




Things to do

Shows for School Assemblies |School Show |Learn about magic's most dangerous stunt |Things for bus groups to do. |Book a room in any city in the world |Various informative links |Take a cruise | Guide to cruises |One of the world's leading female magicians | Poconos online magazine of things to do | Where to go on a Honeymoon | Discounts for Honeymoons, Caesars, etc |Houdini Information World's only Museum entirely devoted to Houdini |Site dedicated to the Houdini Seance |List of magic events | New site for magic auctions | Calendar of magic happenings | Dedicated to NY's Magic Towne House. | Travel the USA | Auction site dedicated to magic | mystery bus ride | mystery bus tour | mystery bus trip | Visit with a leading mystery entertainer | Spend a Mystery Night out | petfoodrecipes |Boating in the Poconos | Pocono Mountains Directory | Pocono Mountain Index | Coupons for Pocono Mountains attractions | Discounts in the Poconos | Poconos Leading Guide | Getaway to the Pocono Mountains | Getaways in the Pocono Mountain Region | Discount Honeymoons in the Pocono Mountains | Honeymoon int the Poconos Mountain Region | Comprhensive directory of Pocono Mountain NE PA Hotels | Restaurants in the Mountains of the Poconos | Pocono Honeymoon Information | The first auction site in Canada | http://Everything important to do in Scranton PA | Find and Reserve throughout the world | Comprehensive listing of magic events throughout the world |Blinky the birthday clown. |The clown's site. |Haunted events throughout the world that run most of the year. |

Web Sites of Interest

School Assembly Programs |School Shows |bulletcatch, magic's most dangerous |busgroups |CityDirectories | crosslinkz | Cruise Fun Guide | Cruise Line Guide |Dorothy Dietrich, Leading female magician |Guest Magazine | Honeymoon Directory | Honeymoon Discounts | Houdini Museum Archives HoudiniShowspot | Houdini Seance |Magic Calendar | Magicians Auction | Magicians Calendar | NY's Magic Towne House | MagicUSA Travel reservations | Magic USA auctions | Mystery Bus Ride | Mystery Bus Tour | Mystery Bus Trip | Mystery Entertainer | Mystery Nights | Original Houdini Seance in NY | Pet Food Recipes |Pocono Boating |Pocono.net | Pocono.org | Pocono Coupons | Pocono Discounts | Pocono Fun Guide | Pocono Getaway | Pocono Getaways | Pocono Honeymoon | Pocono Honeymoons | Pocono Hotels | Pocono Restaurants | Pocono Rooms |Poconos Honeymoon | PolarAuctions | Psychic Evening | Psychic Night | Psychic Theater | Psychic Theatre | Anime site |Scranton, PA | Supernormalist |Where To Find Travel | Comprehensive listing of magic events throughout the world |Pennsylvania's top birthday party clown. |Clown Party Sire |Haunted events throughout the world that run most of the year. |

© by magicusa. Except for reviews, no part of any of this document may be reproduced in any form, without written permission by the authors. For information about this page call (570) 383-1821. The graphics have been retouched, computer enhanced and resized by the authors.

Poconos NE PA Attraction Discount Coupons: Pocono Mountains / NE PA - Scranton Region- Coupon Discounts
Use these coupons for the best discounts in the Pocono Mountain Region, the Poconos, NE PA, Scranton, Wilkes Barre, NEPA attractions, etc.
Attractions include Claws N Paws Wild Animal Park, Houdini Museum tour & Stage Magic Show, Adventure Sports, Haunted, Mind Mysteries & THE Beyond, Scranton Ghost Walk, Nay Aug ParkSteamtown National Historic Site Everhart Museum Montage Mountain Ski Resort etc.