JIM THORPE:
JIM THORPE OVERVIEW:
Jim Thorpe-A old town reborn. Jim Thorpe, a model for tourism and travel development.

JIM THORPE INFORMATION: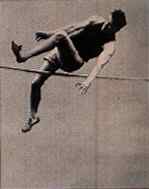 Jim Thorpe: The Man
Jim Francis Thorpe was born in Shawnee, Oklahoma on May 28th,1888, a descendant of the famous Chief Black Hawk. As a youth he attended the Carlisle Indian Academy near Harrisburg. In 1912, he participated in the Stockholm Olympics. He broke record after world record, and set a point total unprecedented in the modern Olympiad. Jim Thorpe won every event in the pentathlon except the javelin throw. King Gustav of Sweden, in presenting the gold medals, said to Jim Thorpe,"Sir, you are the greatest athlete in the world."
Soon after the Olympics, a newspaper reporter discovered that, while at Carlisle, Jim Thorpe had played a season of professional baseball for $60 a month. Despite the protestations of Jim Thorpe that he didn't know he was breaking any rules, the Olympic Committee stripped him of his gold medals on the grounds that Thorpe had forfeited his amateur status.
Over the years, Jim Thorpe continued to play professional sports, including the Canton Bulldogs football team. He also played football at Carlisle Institute and went on to play professional football and have a six-year professional baseball career with the New York Giants, Cincinnati Reds and Boston Braves. In 1950, he was voted the "greatest male athlete of the first 50 years of the 20th century" by the sports writers of the Associated Press. However, he had fallen victim to illness and economic insecurity. In 1951, he was a charity case in the cancer ward of a Phildelphia hospital. His wife, Patricia is reported to have said,"We're broke. Jim has nothing but his name and his memories. He has spent money on his own people and has given it away. He has been often exploited."
Jim Thorpe died on March 28th, 1953, and after being denied a memorial in his native state of Oklahoma, was laid to rest in a mausoleum in the town of Mauch Chunk, renamed Jim Thorpe in his honor. In January 1982, Jim Thorpe's amateur status was reinstated and in January 1983, replicas of his gold medals were presented to his family posthumously.
Though it has been reported that Jim Thorpe never got any closer to the town that bears his name than Carlisle, Pennsylvania, he actually got at least as close as Palmerton, PA, about 10 miles south of Jim Thorpe. He attended a sports award banquet in 1949 and was the featured speaker.
A movie starring Burt Lancaster was made of his life.
Tourist Information...

Go to

Pocono - Scranton Fun Guide.
Go to

Pocono Directory
Go to

Scranton Directory
Go to

Pocono free discount coupon Page
Go to


HOUDINI MUSEUM AREA
Go to

Scranton's Grand Railroad Stations built because of Scranton's Iron, Steel and coal.
Go to

Old time posters for Lackawanna Railroad promoting clean (?) rides with Phoebe Snow.
Go to

SCRANTON HISTORY. Historic Jewel of the Pocono Region.
Go to

Tour 1 of Scranton. City skyline
Go to

Tour 2 of Scranton. Government buildings
Go to

Tour 3 of Scranton. A tour of Luna Amusement Park .
Go to

Tour 4 of Scranton. A tour of the old coal mining area.
Go to

Early theater history in Scranton.

Go to

LIST OF OVER 200 POCONO - SCRANTON HOTELS AND RESTAURANTS LISTED BY AREA.


Go back to Jim Thorpe Home Page
Go to (links)local hotels, local museums, more Houdini links, CityLink USA, etc. All with Web Site links


© 1989-2003 by The Houdini Museum. No part of any of this document may be reproduced in any form, without written permission. The graphics have been retouched, computer enhanced and resized by the authors.

---
---



END OF DOCUMENT