Quick Menu | For Previous Visitors
KEYWORDS | Full description will follow down the Page!
THE PEOPLE: COAL MINING IN THE SCRANTON STEAMTOWN POCONO WILKES BARRE REGION
Miners Pictures
SCRANTON POCONO REGION
Like many immigrants in the early days of our nations growth, our natives came upon hard times and hard work. Here depicted are young boys picking out slate from coal. They were called "breaker boys."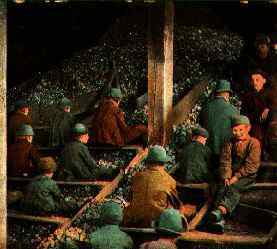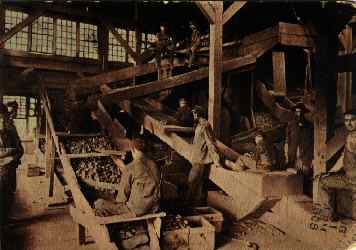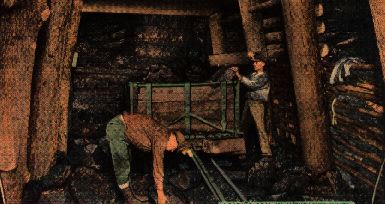 There were no child labor laws and boys went to work in the mines as early as eight years old. The people shopped in the company store, mostly on credit, at high prices. Miners had to pay for their own blasting supplies, as they we paid by the amount they could produce. Boys worked their way up as they grew older. In many ways they are the unsung heros of the Industrial Revolution. Every locomotive ran on coal, factory engines ran on coal, iron and steel needed coal to be manufactured, and most houses were heated with coal. Our country moved forward on the back of these workers.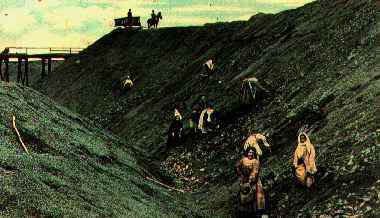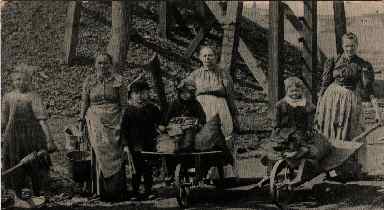 .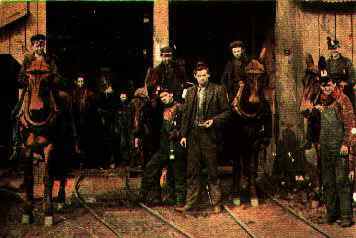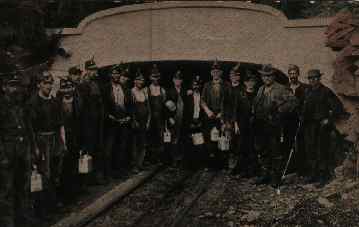 Tourist Information...
Go to

Scranton's Houdini Museum (POCONO REGION)


Go to

Pocono - Scranton Fun Guide.


Go to


FREE AREA GUIDE LINK
Go to

Pocono Directory
Go to

Pocono free discount coupon Page
Go to

MUSEUM DIRECTORY
Go to

LIST OF OVER 200 POCONO/ SCRANTON HOTELS/RESTAURANTS LISTED BY AREA.
Go to

DETAILED LIST OF AREA LODGING FOR GROUPS AND INDIVIDUALS.
Go to

Scranton's Grand RR Stations built because of Scranton's Iron, Steel and coal.
Go to

Old Railroad promoting clean (?) rides with Phoebe Snow.
Go to

SCRANTON HISTORY. Historic Jewel of the Pocono Region.
Go to

Tour 1 of Scranton. City skyline
Go to

Tour 2 of Scranton. Government buildings
Go to

Tour 3 of Scranton. A tour of Luna Amusement Park .
Go to

Tour 4 of Scranton. A tour of the old coal mining area.
Go to

East Stroudsburg History.
Go to

Delaware Water Gap History.
Go to

Jim Thorpe History.
Go to

Nicholson Bridge. World's Largest Concrete Bridge.
Go to

Stroudsburg History.
Go to

Wilkes Barre History.
Go to

Early theater history in Scranton.

Go to Outside Links.

---
---
© 1989-2003 by The Houdini Museum. No part of any of this document may be reproduced in any form, without written permission. The graphics have been retouched, computer enhanced and resized by the authors.